08/03/2005, 8:17 PM
Where's My Money!?

Join Date: Sep 2004

Location: UK

Posts: 1,400
Lowered Expectations: Stan (#309)
---
L.E. Host - Debra Wilson
Stan McNer (Coffee Guy) – Pat Kilbane
Announcer (Voice Only) - Nicole Sullivan


Lowered Expectations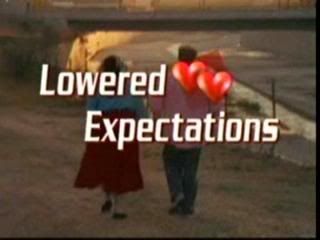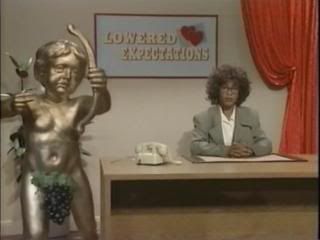 L.E. Host:
Are you having trouble finding your ideal mate? How about any mate?
Do you fear you'll be the last man or woman on earth still not getting any?
Are you using roofies to score? And you still hope to land that prince or princess of your dreams?
Well wake up Sleeping Ugly!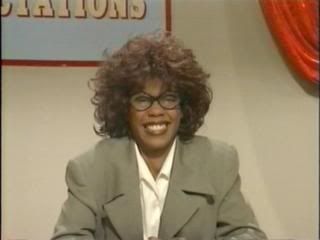 Because your only hope is Lowered Expectations.
Our video library allows you to choose from thousands of chronically rejected singles just as hard up and pathetic as you.
So good luck, you'll need it!"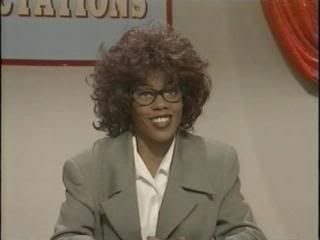 Announcer:
Stan #444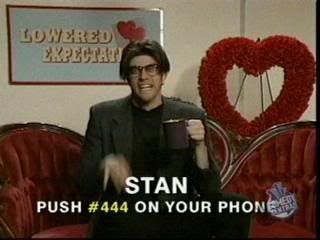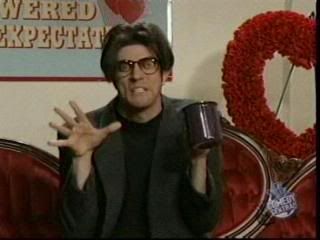 Stan:
Hey! Stan here I'm looking for somebody who's into coffee somebody with a sharp mind and a body of a fresh roasted Turkish blend if you know what I mean,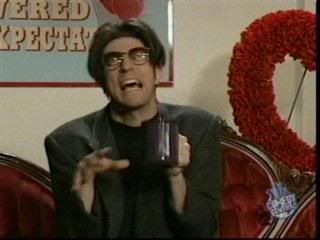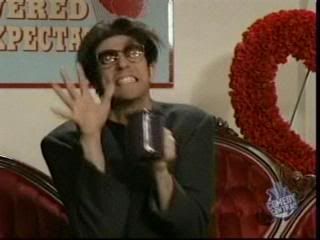 my dream date starts with a 2 pint quintuple espresso followed by a trip to the Museum of Natural History Coffee Shop! Where we'll have a mocha java of Jurassic proportions, after that on the moonlit beach holding hands we'll RUN! Until with have to Pee! And then we'll drink more coffee! Finally it's back to my place where I'll show you my manly equipment a Coffee Master 6000 Industrial Plunger Pot that'll keep us percolating all the night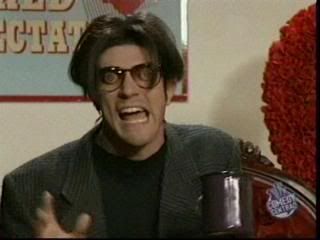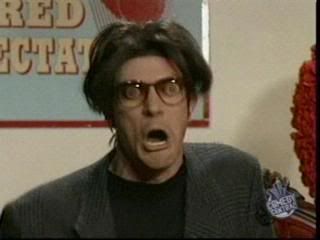 did I mention I'm into coffee? Can't get enough of the bean ha, ha, ha!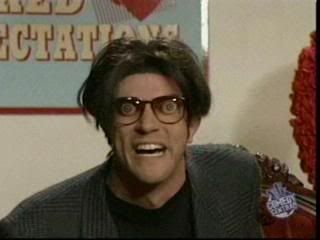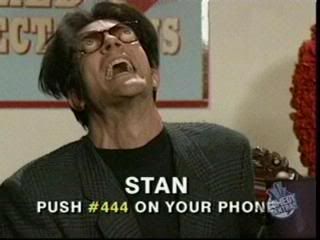 Annoucer:
For Stan Press #444
Lowered Expectations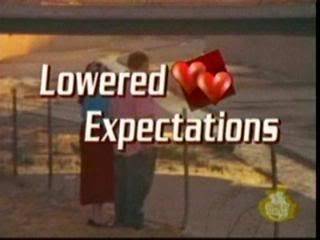 __________________

Posting Rules

You may not post new threads

You may not post replies

You may not post attachments

You may not edit your posts

---

HTML code is Off

---
All times are GMT -6. The time now is
7:20 AM
.