| | |
| --- | --- |
| [MADtv] Musical Performance: Frieda O'Keefe (#513) | |
07/28/2005, 10:42 AM
Where's My Money!?

Join Date: Sep 2004

Location: UK

Posts: 1,400
Musical Performance: Frieda O'Keefe (#513)
---
Will - Himself
Mo - Jasmine
Alex - Unknown Character Name = UCN
Jimi Englund - Drummer

Will:
Hello, I'm Will Sasso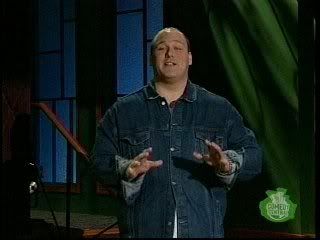 *Audience Cheer*
Oh no no no no no, thank you, thank you
Last Sunday, last Sunday I was hanging out at the Kindred Spirits Coffee House, you know, like I do every Sunday just watching the Ladies come and go and I uh, I saw this band that totally rocked my world. Now, we don't usually have musical guests on the show, but I begged and begged and begged the Producers to have them on, uh and they said no
So one drunken tantrum and two trashed dressing rooms later, I am pleased to bring to you Frieda O'Keefe!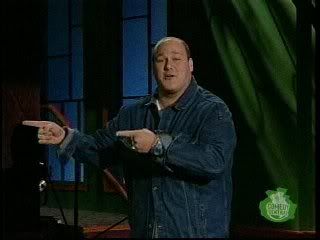 UCN:
Thanks, how are you guys doing?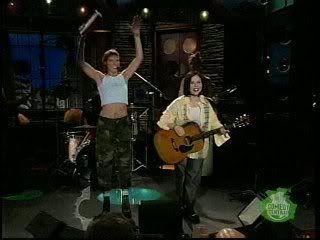 Jasmine:
Thank you!
UCN:
Alright, thanks, this song here is about the environment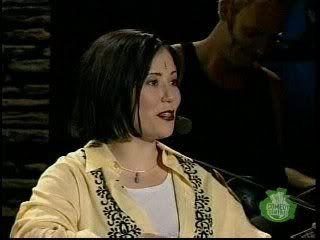 Jasmine:
Vironment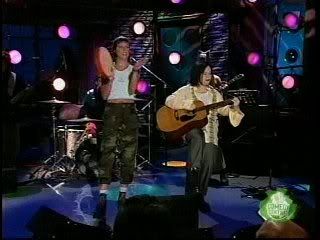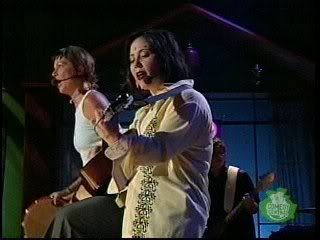 UCN & Jasmine:
Only you can prevent forest fires
Said Smokey the Bear
You're the Toxic waste sign in my heart
And don't you even care?
Cause Fill My Heart with dirt
You're an A-Hole and a flirt
Ironise your dirty crime and so will I
You're a crappy dork and I hope you'll die!
And I'll still by your beer!
And I will pay your rent!
I'll ok that 3 way
And My Smile is my good sense!
Jasmine interrupts
Jasmine:
WAIT! WAIT! WAIT! WAIT!
UCN:
And in the morning when I!
Jasmine:
Stop!
*shakes the tamberine*
sorry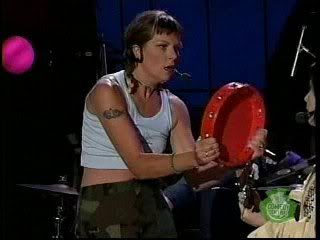 UCN:
I lied, I lied
Jasmine:
I don't believe in that song anymore because it's about Ricardo and the 3 way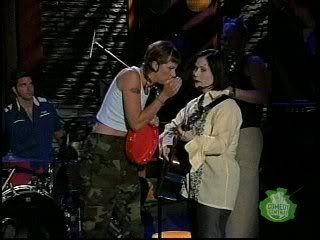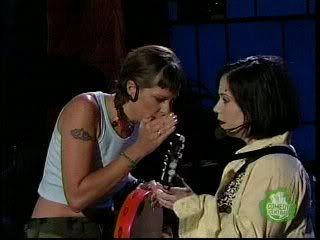 UCN:
There's a microphone attached to your face and everyone can hear you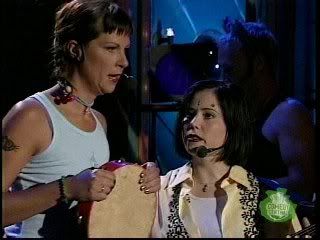 Jasmine:
I just I don't believe in that song anymore you know because of that whole 3 way thing
UCN:
That's fine
Jasmine:
*whispers*
I'm sorry
UCN:
That's fine, this rehearsal would've been a good time to tell me this.
Let me fill, let you gus, I'll fill you in a little bit um, Jasmine and I were working last Summer at the Subway Sub Shop as Sandwich Artists
Jasmine:
Artistes!
*Shakes the tamberine*
UCN:
And uh, Ricardo was our Assistant Manager and he was a very proud and sexy Mexican-American man
Jasmine:
Sexy Mexican!
UCN:
And we both loved his mind and we shared his body
It was a very Spiritual experience
Jasmine:
I just felt hung over and really sticky
*whispering into UCN's Mic*
I'm sorry
Will:
Hey, hey that's a good story but play Cool Mossy Grass like you did back at the Coffee House!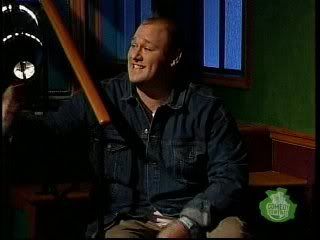 UCN:
Okay, Will thank you very much for having us,
Will:
C'MON!
UCN:
in our time, in our time baby
Jasmine:
Quiet Will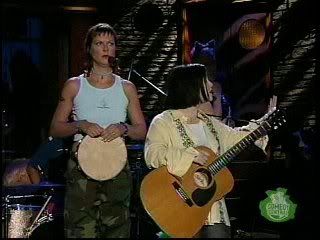 UCN:
Anyway as it turns out Ricardo ended up with Jasmine, but that's because it was the summer she wasn't eating you know, whatever, so um, on that note ladies, if you have anorexia...please tell someone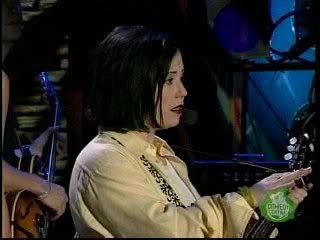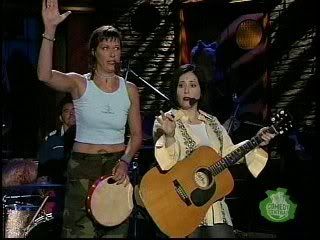 Jasmine:
And EAT!
Okay, but don't talk while you're eating because it's rude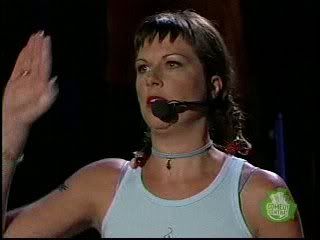 and they won't here your cry for help AHHHHHHH!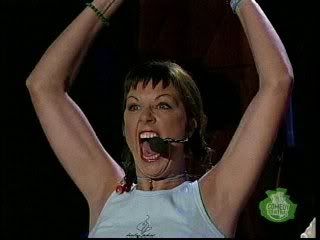 UCN:
You sound like a complete Idiot! You sound like a vacuous insipid air head! This is why people have no respect for female musicians, this right here, you!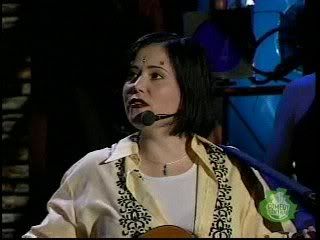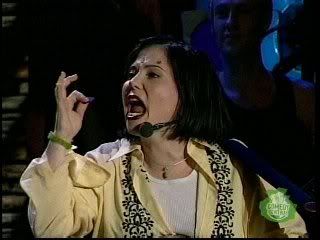 Alright this is a song about Sisterhood
Will:
COOL MOSSY GRASS! COOL MOSSY GRASS!
Will & the Audience:
COOL MOSSY GRASS! COOL MOSSY GRASS!
UCN:
Stop! Stop Will! We are women over here, we dictate our own lives! We are in complete control!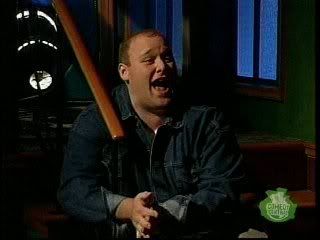 Yes means yes!
Jasmine:
And No means.......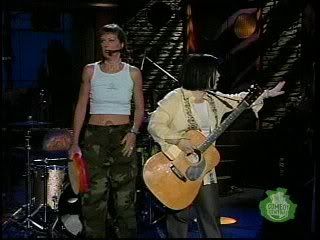 UCN:
So yes, we'll uh, sing Cool Mossy Grass for ya
Will:
ABOUT FRIGGIN' TIME! YEEAH!!!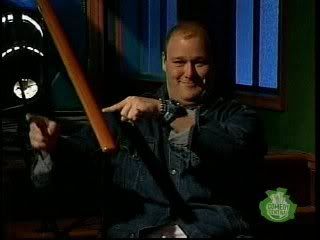 UCN:
Now this is a song we wrote, it's called Cool Mossy Grass
We wrote it and it's called Cool Mossy Grass: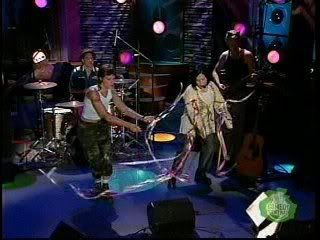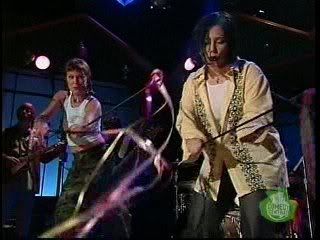 Cool mossy grass
I lay in you
I take you in
The bosom of the earth
Smooth dripping dew
You taste so sweet
Like tofu meat
You're moist feminine girth
Woman to woman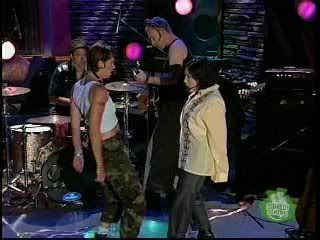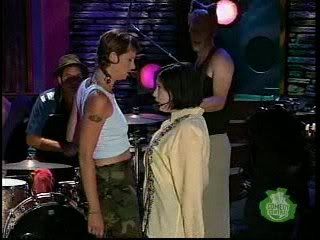 I gently guide your hand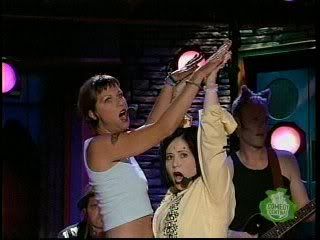 Down to the forest
The Sweet sweet mossy land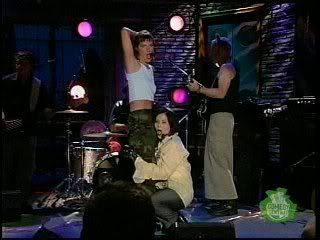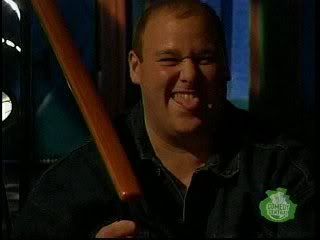 Inside! Come inside!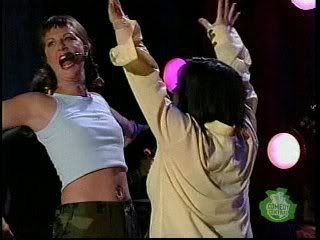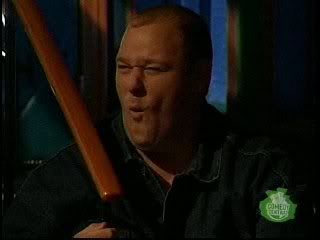 Come inside!
My Heart!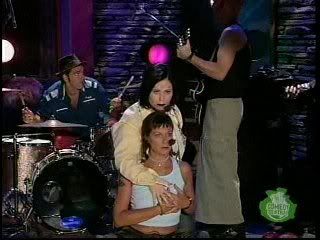 Will:
Frieda O'Keefe!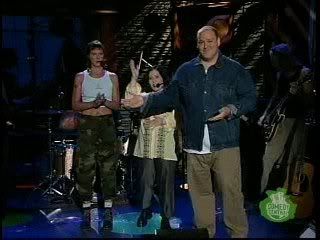 And you can just imagine what happens next, huh!?
I'll be in my dressing room for the next 7 minutes, good job!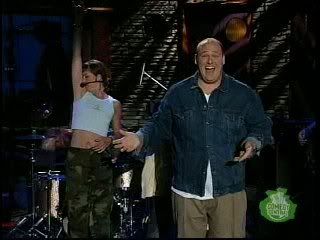 *Will goes to his dressing room, Frieda O'Keefe remain onstage and continue performing "Cool Mossy Grassy"*
UCN & Jasmine:
Woman to Woman
I gently guide your hand
Down to the forest
*Fade out*
---------------------------
Special Thanks to Heather (MOdonna) for providing me with this Awesome one off Sketch,
Helping me with the Transcript and the great Screen Caps

__________________

12/02/2005, 11:52 AM
Regular

Join Date: Jun 2005

Location: Waltham, MA

Posts: 100
i luuvvv this sketch!! i laughed so hard i like fell outta my chair hahahaha
and the music itself is pretty good too

__________________
You got those giant, rock hard..torpedo lookin..bomby lookin fake tatas-Lida

Dixie sometimes i feel like your my mom-Pool Boy

Thats understandable considering all the time youve spent inside me!-Dixie Wetsworth


It is not even the beginning of the end, but it is, perhaps, the end of the beginning..-Nicole Sullivan
Posting Rules

You may not post new threads

You may not post replies

You may not post attachments

You may not edit your posts

---

HTML code is Off

---
All times are GMT -6. The time now is
12:14 AM
.